Web
Panel discussion: 'Artist's Books: The Role of the Publisher'


The panel discussion was moderated by Hans Ulrich Obrist, artistic director of the Serpentine Galleries, London, UK.
>>> voir vidéo
---
TEDx Archivorum
17.10 Second appointment.
Two 45-minutes sessions featuring:
- Tristram Stuart, TED veteran, critically acclaimed author, activist & philanthropist. - Céline Fribourg, creator and Director of Éditions Take 5, Geneva. She is an expert publisher. She founded Éditions Take5, in order to publish artists' books that bring together the greatest talents in art, literature and contemporary design.
>>> voir vidéo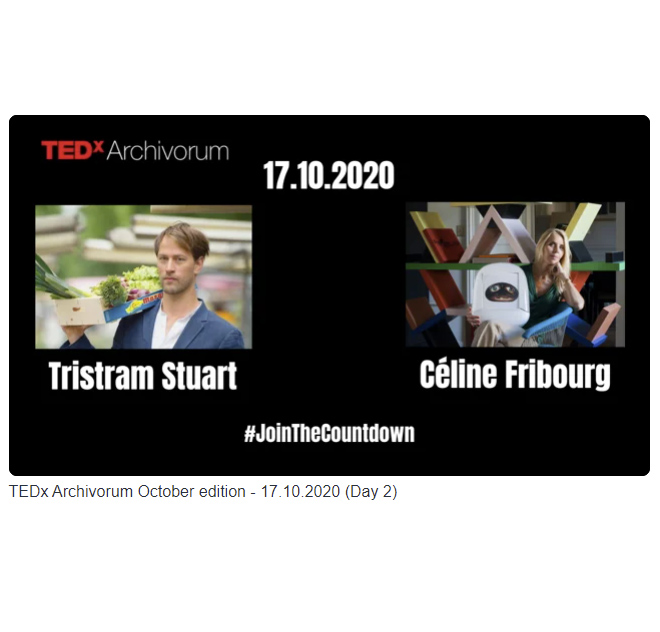 ---
Spirit Now
WEDNESDAY 3 FEBRUARY 2021 / 9:30 AM (UK TIME)
PRIVATE TOUR OF TONY OURSLER EXHIBITION BLACK BOX, LED BY THE ARTIST HIMSELF
AT THE KAOHSIUNG MUSEUM OF FINE ARTS (TAIWAN)
TO ACCESS THE WEBINAR PLEASE USE THE ZOOM LINK:
>>> link here
Dear friends,
Please join Spirit Now London and Éditions Take5 for a very special event on Wednesday, February 3rd, at 9:30 UK time.
A private tour led by the artist himself, of Black Box, the first full-scale retrospective in Asia devoted to the work of multimedia artist Tony Oursler.
At the Kaohsiung Museum of Fine Arts in Taïwan.
A pioneer of American multimedia and video art, Oursler incorporates video, sculpture and performance into his practice.
The exhibition showcases his most exemplary video installations, experimental films, and cinema work, created at the intersection of multimedia, audio-visual practice and poetry.
Kind regards,
Marie-Laure de Clermont-Tonnerre (Founder & Director) Laetitia Walewska (Events Coordinator)